Usine fournisseur PLD800 prêt mélangé mini centrale à béton avec 2 hooper
Description du produit
Description de Produit Usine fournisseur PLD800 prêt mixé mini centrale à béton \ n
>>What is the main parameters of

PLD800 mini batching plant


Weigh bucket capacity  (L)

800

Productivity   (m3/h)

48

Batching precision

±1%

Max weighing capacity  (kg)

3000

Number of material matching

2

Work loading height   (mm)

3000

Feeding belt speed   (m/s)

1

Power  (kw)

9

Gross weight   (kg)

3000

Demission  (mm)

5800*2200*3500mm

Storing hopper capacity


2*3m3

Notre usine
Our Factory
LINYI FULANG TRADING CO., LTD .
        We are the supplier and manufacturer ,specialize in block/brick machinery many years .We have rich experience and high service quality including pre-sale,in-sale and after-sale service.
        Our main products are Automatic Burnfree brick making machine , aerated concrete block production line,use Germany technology,German Simens motor,PLC systerm.The aerated concrete wall panel production line, autoclaved lime sand brick production line, autoclave etc.A and second-class pressure vessel, aerated concrete blocks, sand-lime brick, panel products, Oxygenated diesel, dimethyl ether , plant asphalt nine series,more than 60 varieties.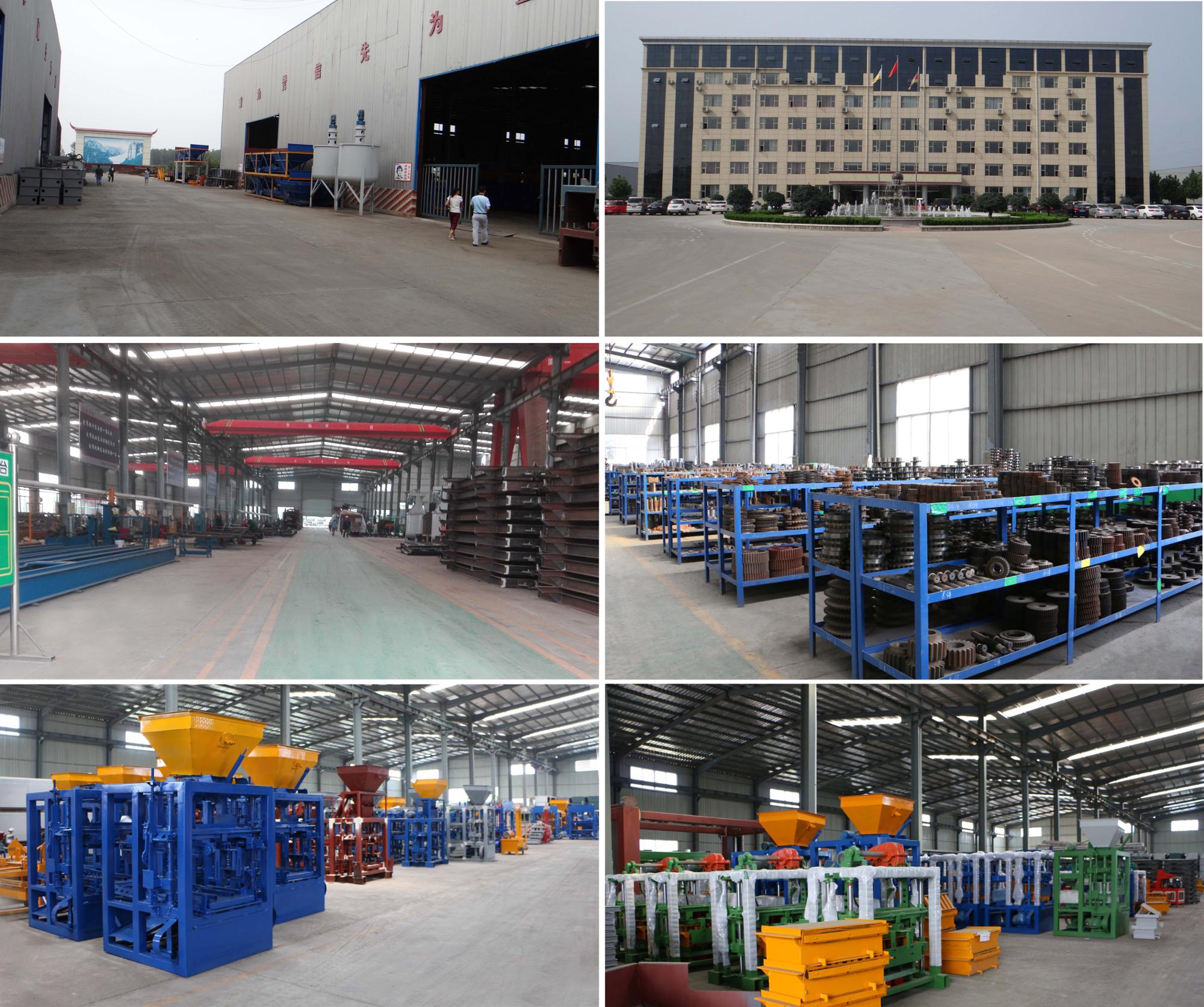 Les clients
Our customers
Professional China manufacturer and supplier with 12 years experience for specialized in all kinds of Block Making Machines,like Concrete Hollow Block Machine,Egg laying Block Making Machine,Soil Eco Block Machine,Automatic Brick Machine,AAC Production Line and so on. Our customers all over the word,especially in south africa,India,Philippines and south America.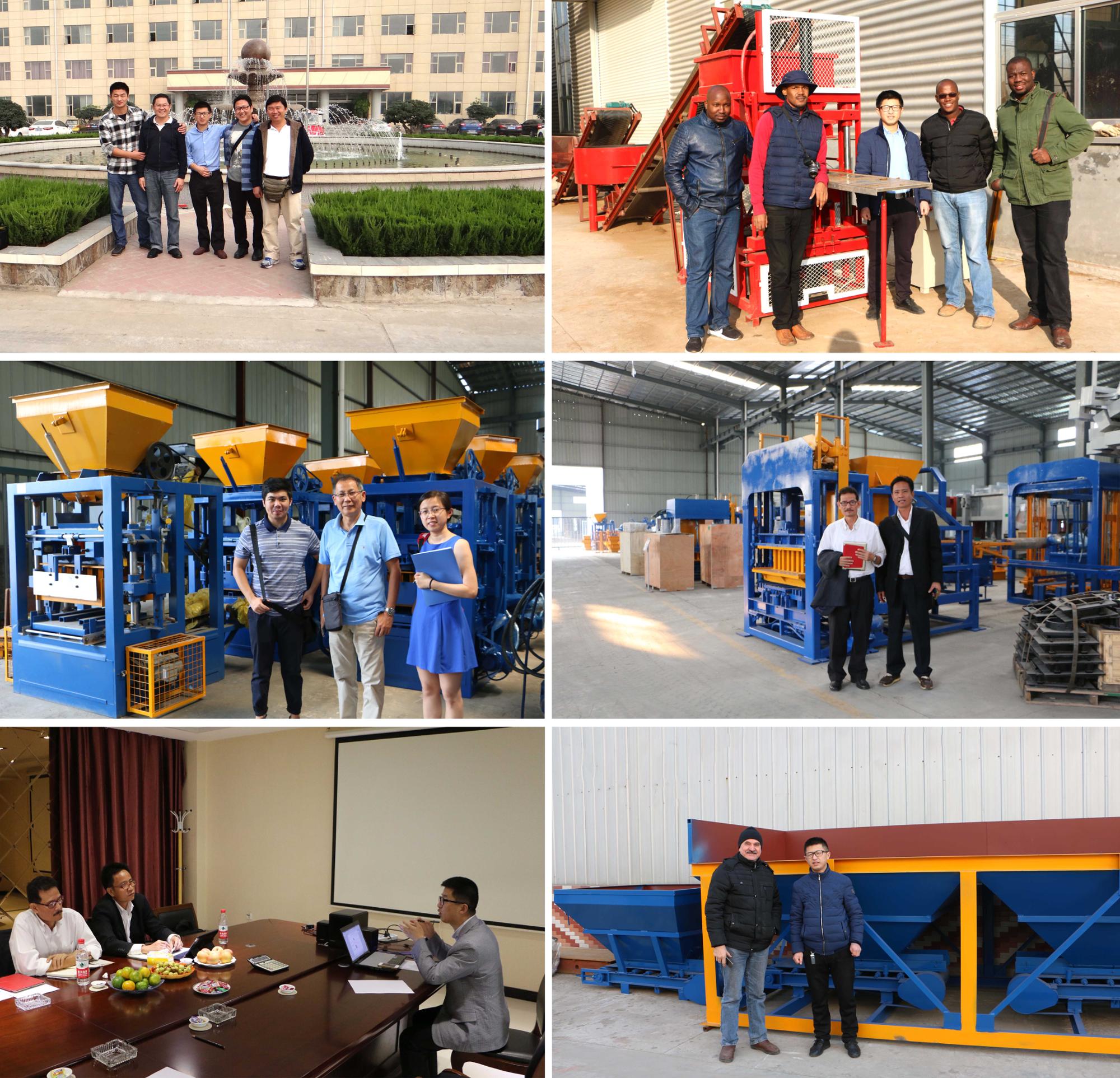 Nos services
Our services
Pre-sales service
The wide product range enables us to provide our customers with stand-alone machines or complete processing plants. Based on our customers' request and budget, our experts make efficient, reliable solutions. Following customers' order we produce strictly, what's more, before placing the order every customer has the chance to visit fulang working machines or complete plant in the site.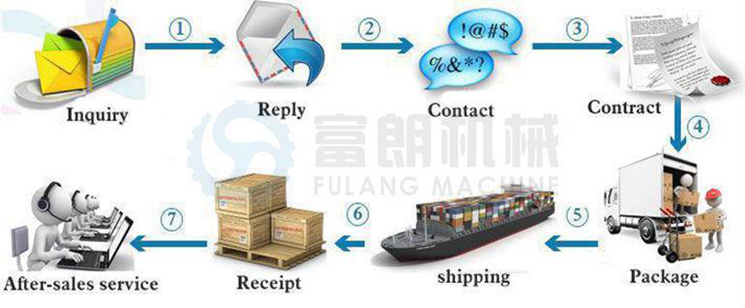 After-sales service
Experienced technicians guidance is available on the phone, and on the internet. One or more engineers will be dispatched to the quarry site to help install the customers' plants. Necessary training about machine daily maintenance to local workers is provided also.
After-Sales department is made of well-trained employees and installation engineers, the installation engineers are special and professional members of Fulang, they are now strategically located home and abroad, working for our customers.
Certifications
Certifications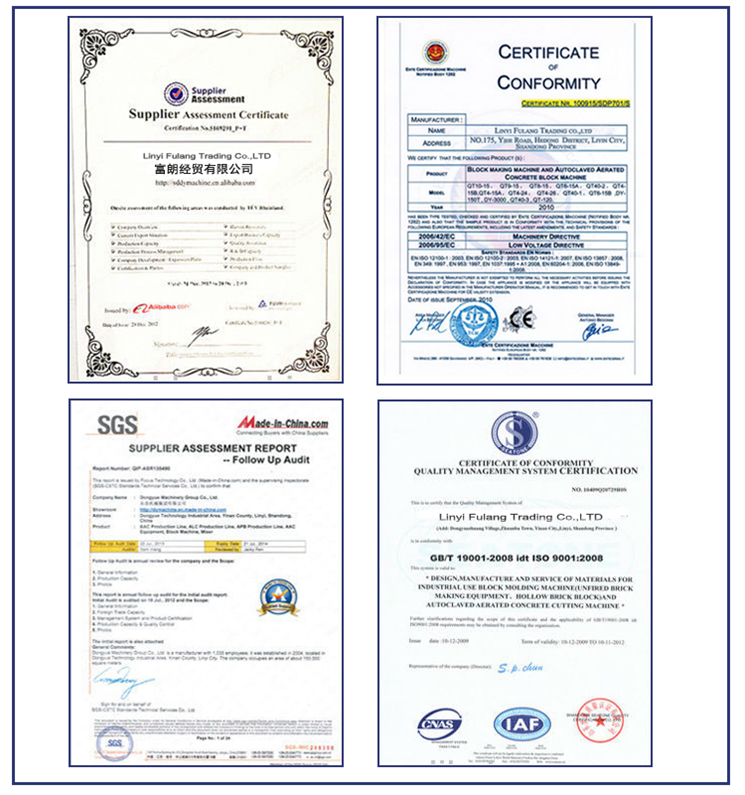 Comment nous cantenter
Contact us for more information

If you are interested with our products, please don't hesitate to contact us. You can tell me the following questions, Then I can send you accurate quotation soon, including additional discount!
1. Which machine do you need? like brick making machine,mixer,batching plant,or the whole line, etc.
2. what is your raw material plan to process? like clay,sand,cement,concrete,slag, etc.
3. The capacity you need. Like 1000 pieces per hour or 2000 pieces per day.
4. Your contact information. Both Email and phone number are essential, we can contact you easier.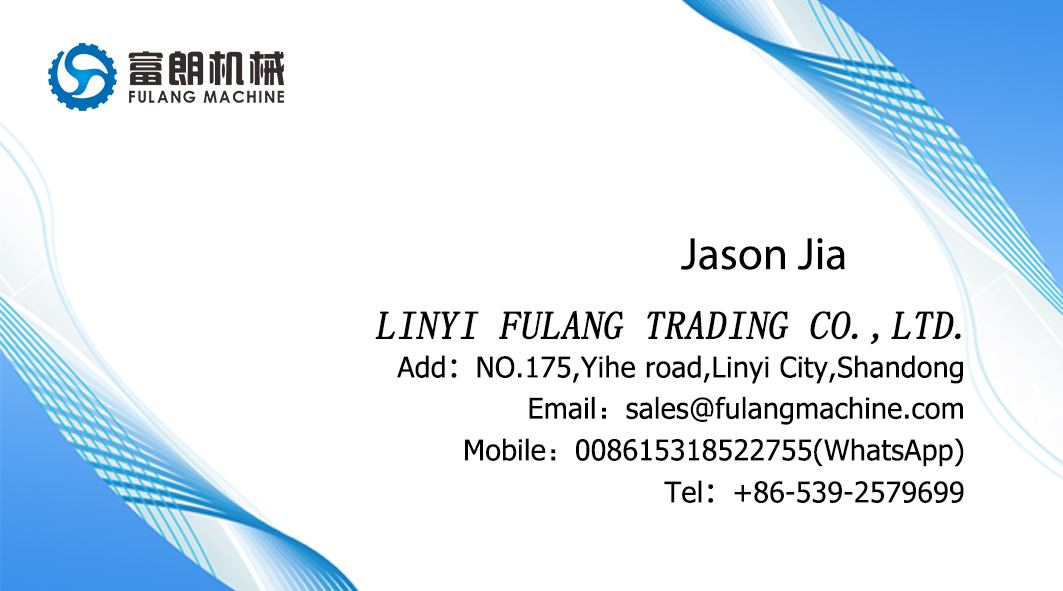 Or click the following contact to send us email !
↓↓↓

Groupes de Produits : Batch Machine à béton