Briques légères en béton semi-automatiques faisant la machine avec le mélangeur en Inde
Description du produit
Briques légères en béton semi-automatiques faisant la machine avec le mélangeur en Inde
The main parameters of semi-auto light weight bricks making machine in india


Overall size

2060*1730*2580mm

Mould period

24s

Pallet size

850*550*30mm

Weight

3ton

Mixer model

JQ350

Host machine power

13.45Kw

Power of host machine

22.05Kw

Vibration force

35.5KN

Voltage 

Adopts to local

Labor need

3~4 person
The main components of 

semi-auto light weight bricks making machine in india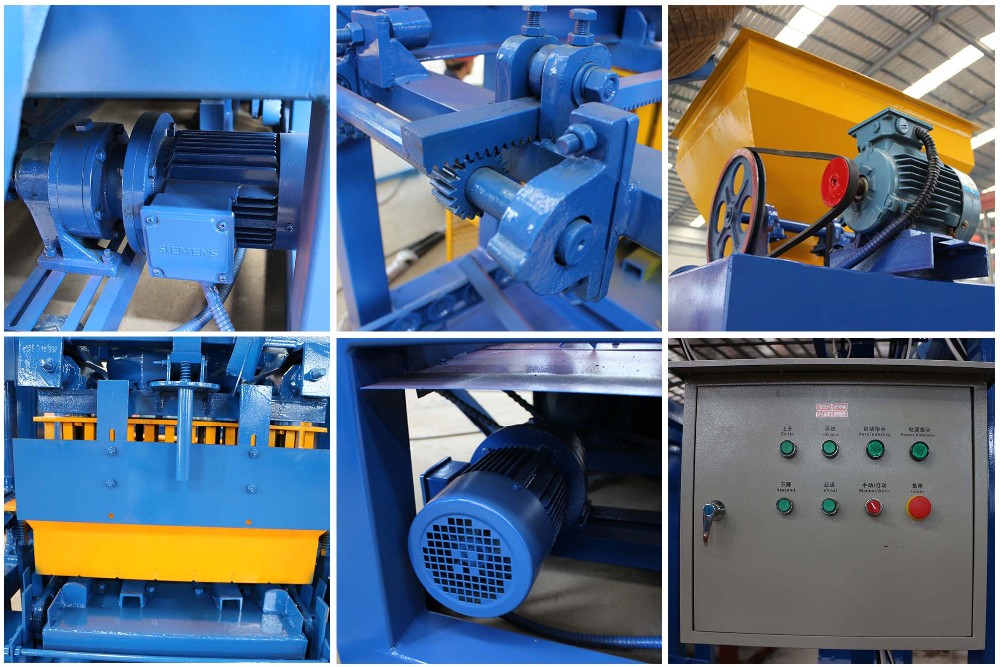 The main advantage of 

semi-auto light weight bricks making machine in india



1.QT4-24 block machine is one of our newly designed block making machine. With less power.
2.It adopts full automatic spiral material laying method, so the material in the mould is well-distributed. With simple operation and high productivity, when producing hollow blocks, it has an advantage over the large hydraulic block machines.
3.It uses Mode 350 speed reducer to raise and lower the mold, so it greatly increases the usage life of the speed reducer.
4.It combines pressure and super vibration. The lower vibration adopts two 3 KW vibrators and the upper vibration adopts two 1.5 KW vibrators, so the blocks made by this machine has high strength and accurate size.Its performance and product quality are comparable to the large equipment.
What kinds of brick this machine can make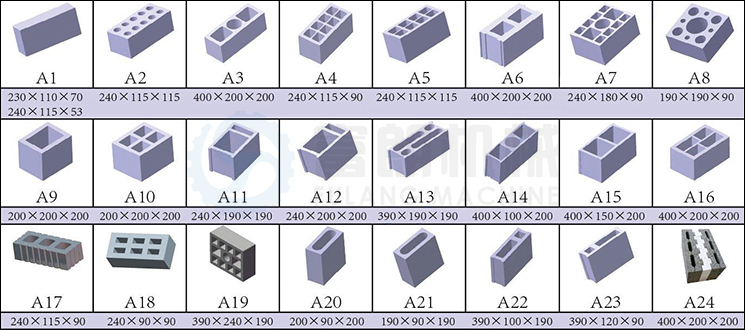 What is the capacity of this machine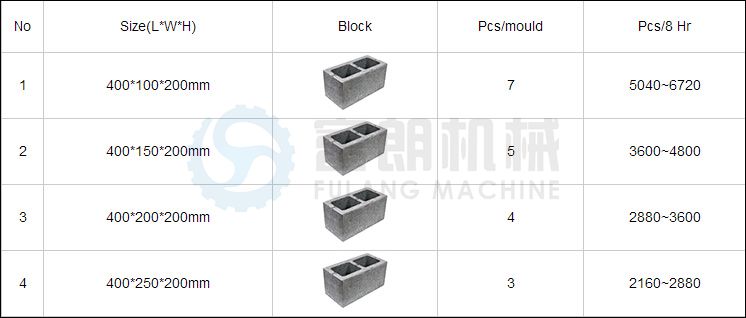 Produits connexes
Not what you need? Maybe you are interested in these products

Manual interlocking brick machine

Capacity:2000~3000 pcs/8 hr

Price:3800~4200USD

Manual block machine

Capacity:3000~3500 pcs/8 hr

Price:2950~3400USD

Automatic laying block machine

Capacity:9000~10000 pcs/8 hr

Price:15600~18500USD

Automatic interlocking brick line

Capacity:8500~9000 pcs/8 hr

Price:8800~10000USD

Automatic block machine line

Capacity:4600~5000 pcs/8 hr

Price:11300~12000USD

Moving block machine

Capacity:3500~4500 pcs/8 hr

Price:3200~3500USD
Notre usine
Our Factory
LINYI FULANG TRADING CO., LTD .
        We are the supplier and manufacturer ,specialize in block/brick machinery many years .We have rich experience and high service quality including pre-sale,in-sale and after-sale service.
        Our main products are Automatic Burnfree brick making machine , aerated concrete block production line,use Germany technology,German Simens motor,PLC systerm.The aerated concrete wall panel production line, autoclaved lime sand brick production line, autoclave etc.A and second-class pressure vessel, aerated concrete blocks, sand-lime brick, panel products, Oxygenated diesel, dimethyl ether , plant asphalt nine series,more than 60 varieties.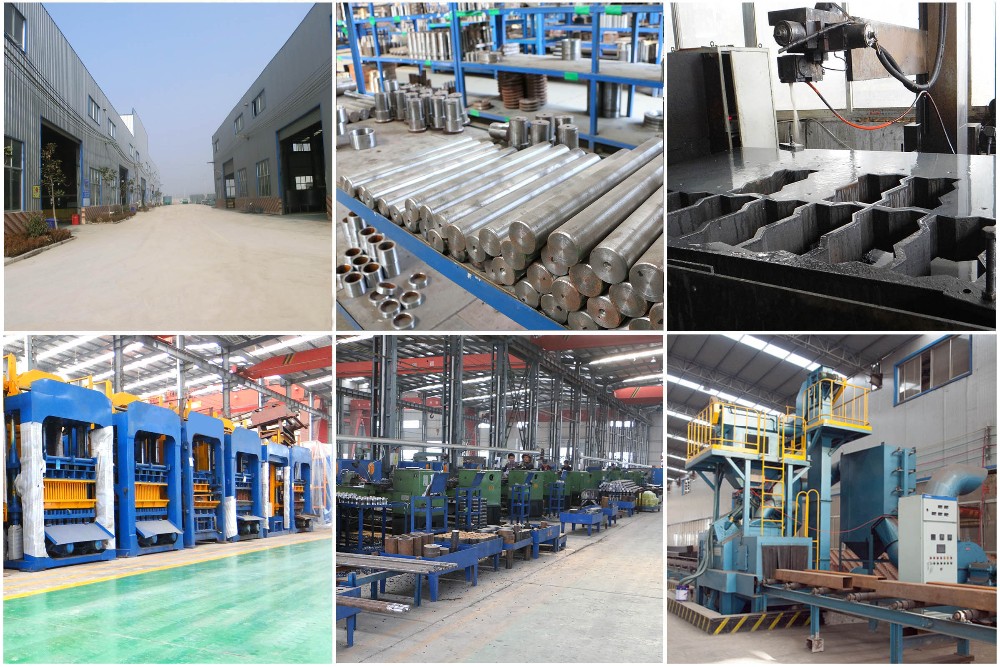 Les clients
Our customers
Professional China manufacturer and supplier with 12 years experience for specialized in all kinds of Block Making Machines,like Concrete Hollow Block Machine,Egg laying Block Making Machine,Soil Eco Block Machine,Automatic Brick Machine,AAC Production Line and so on. Our customers all over the word,especially in south africa,India,Philippines and south America.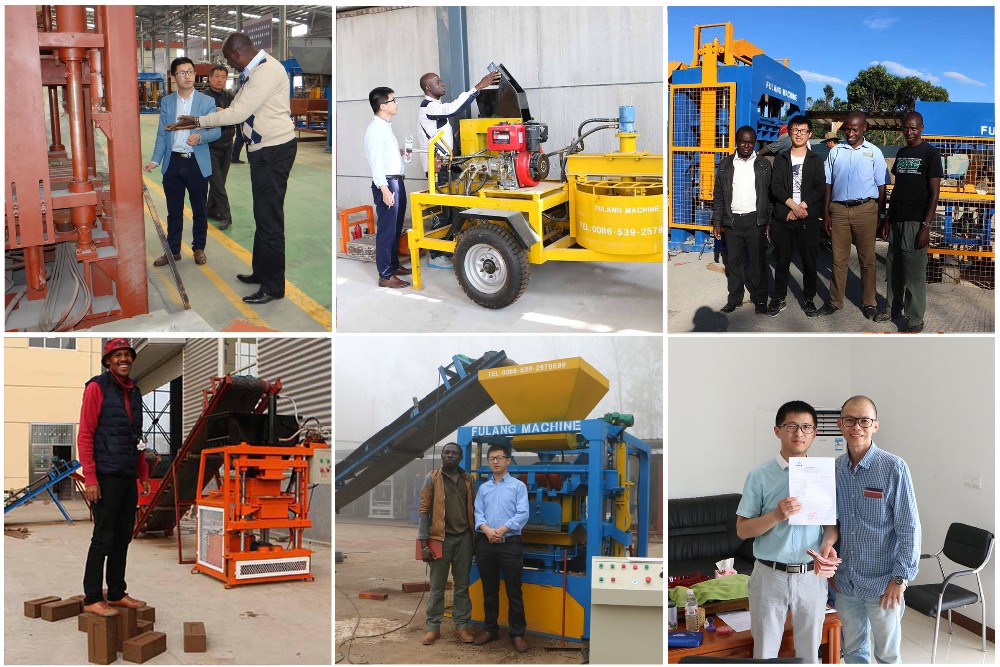 FAQ
FAQ
1.Q:What kind of bricks can be produced by  this machine?
   A:Different bricks can be made by changing different moulds.
2.Q:What kind of payment terms do we accept?
   A:T/T,L/C,Paypal,Western Union are common for us.Other ways are ok by negotiation.We take pictures of finished products before delivery.
3.Q:How about your Production time ?
   A:Normally 20-25 days after your deposit.
4.Q:Can I trust your company and your block machine?
   A:Yes, Our products are manufactured strictly according to national and international standard,and we take strict tests on every machine before delivery.
5.Q:Can i visit your factory?
   A:Yes.Many domestic and international customers visit our factory every year.
6.Q:How about price?
   A: we are factory and be able to give you the lowest price than market one, and we have a policy that " for saving time and absolutely honest business attitude,we quote as low as possible for any customer, and discount can be given according to quantity"

Comment nous cantenter
Contact us for more information

If you are interested with our products, please don't hesitate to contact us. You can tell me the following questions, Then I can send you accurate quotation soon, including additional discount!
1. Which machine do you need? like brick making machine,mixer,batching plant,or the whole line, etc.
2. what is your raw material plan to process? like clay,sand,cement,concrete,slag, etc.
3. The capacity you need. Like 1000 pieces per hour or 2000 pieces per day.
4. Your contact information. Both Email and phone number are essential, we can contact you easier.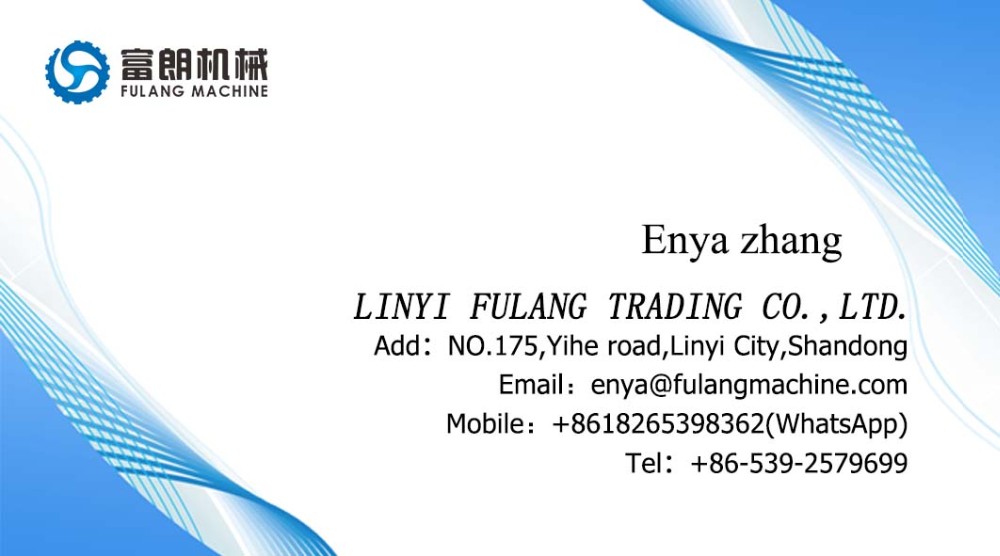 Or click the following contact to send us email !
↓↓↓

\ n
Groupes de Produits : Machine de moulage en bloc solide