FL4-10 ligne de production de bloc automatique boue interbloquant la brique faisant la machine
Description du produit
FL4-10 ligne de production de bloc automatique boue interbloquante machine de fabrication de briques \ n \ n Description du produit \ n
>> What is the pic show of FL4-10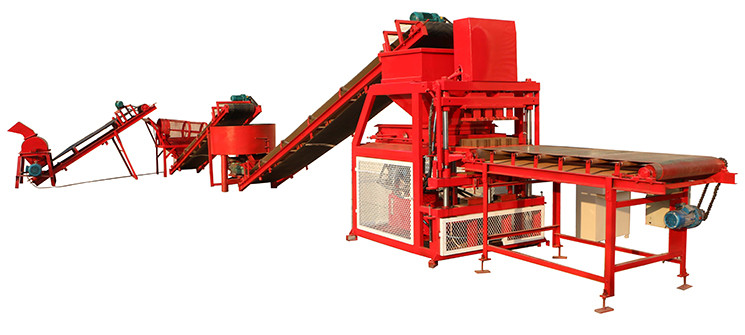 FL4-10 complete line including : 1. electri crusher 2. electric sieve 3. 4meters conveyor belt  4. JQ350mixer  5. 6meters conveyor belt 7.host machine (you can choose host mahcine with brick transfer conveyor belt; you also can choose brick platform )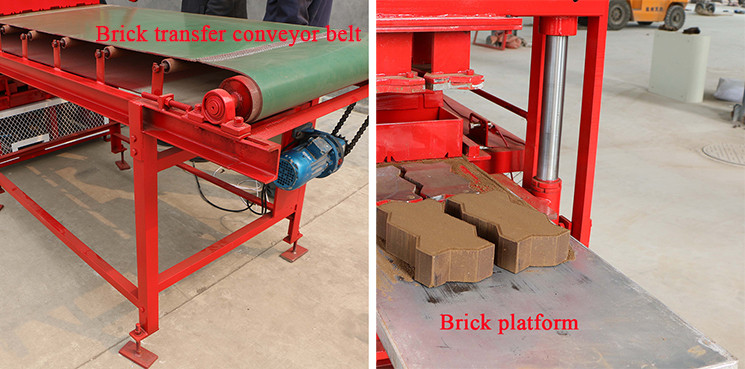 >>What is the main parameters of  FL4-10

Overall size

2260*1500*2100mm

Power

11Kw

Hydraulic pressure

31.5 Mpa

Engine

electric motor


Weight

3500kgs

Mixer type

JQ350

Shaping cycle

8~10second

Labors

2-4 workers (for whole production line)


Voltage

380V/240V/440V or according to local voltage


Capacity

11520pcs/day

Material

clay(soil sand) or clay mixec with 8~12% cement

Pcs/mould

4 pcs one mould


Components

mixer,soil crusher,soil screen,conveyor belt
\ n
>>What is the  parameters of convenyor belt for FL4-10?

length

6/4 metres

width

0.6 meters   

Power of belt

1.1KW for 6m and 0.75kw for 4m          

\ n
>>What is the parameters of mixer for FL4-10?

Over size

1200(D)x1300(H)mm

Total weight

330 kg

Volume

350L(25kgs cement)

Working cycle

1 min

Voltage

220V/380V, adjustable to local voltage.
\ n
>>What is the parameters of small crusher for FL4-10?

 
Over size

1100x1100x1400(mm)

Power

 3 KW

Capacity

 500kgs/h

Total weight

 300kgs

Voltage

 220V/380V, can be adjustable
\ n
>>What is the parameters of vibration screen for FL4-10?

Size

 500mm(Diameter)

Power

1.5 KW

Capacity

 480kgs/h

Voltage

 220V/380V,can be adjustable


Total weight

 320kg
\ n
>>What is the detail of  FL4-10 interlocking brick making machine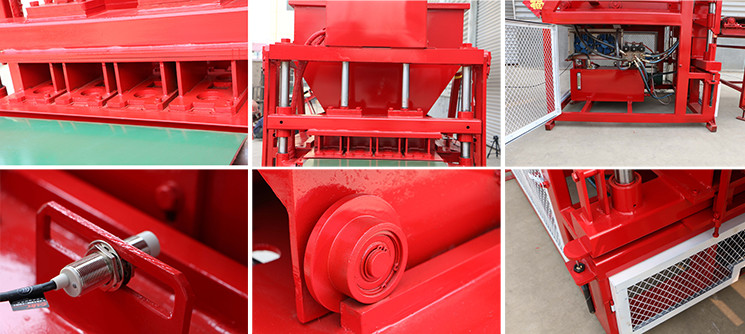 >>What kinds of brick this machine can make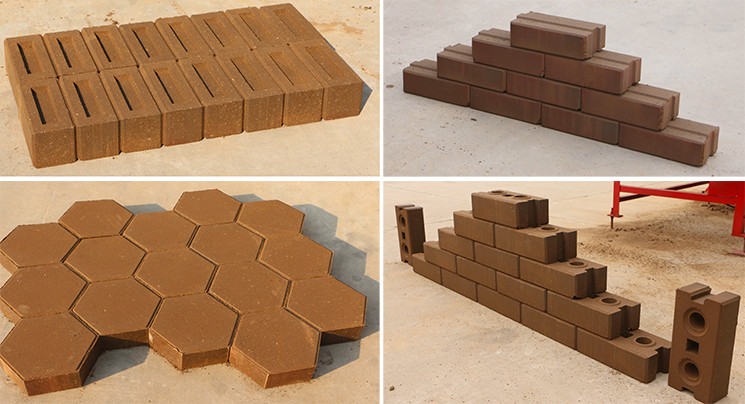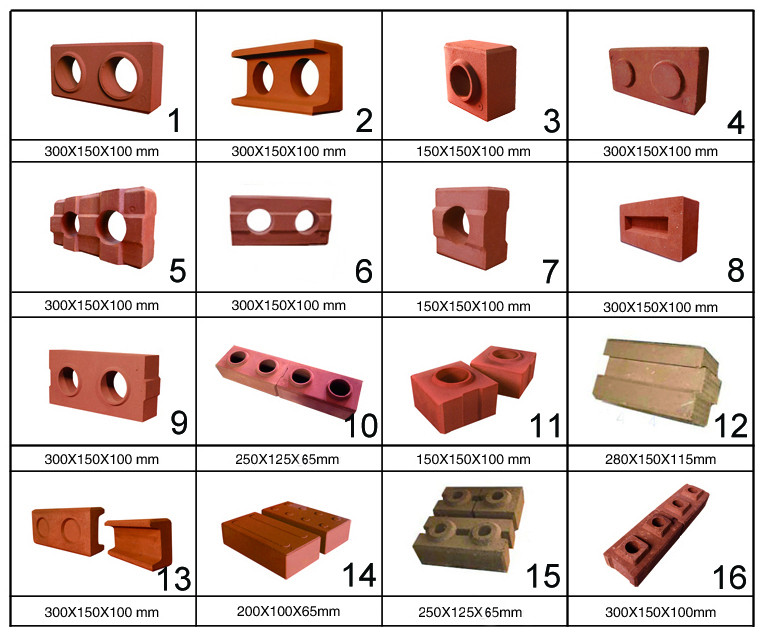 Emballage
Package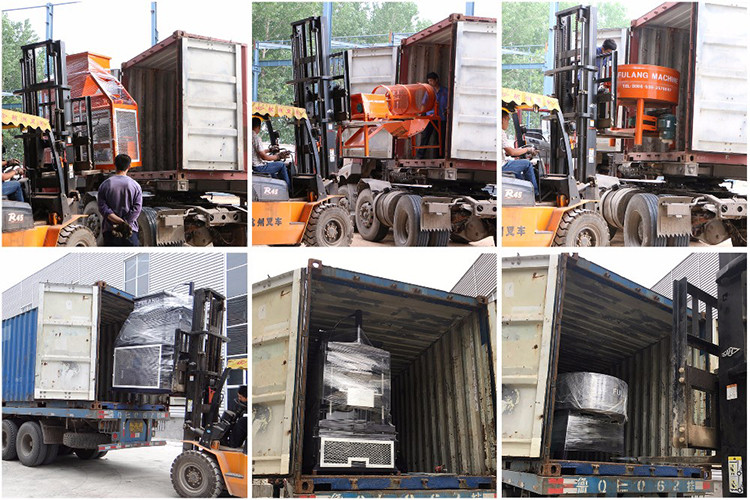 | | | |
| --- | --- | --- |
| No. | Model | Function |
| 1 | Plastic package | Special for prevent the dust |
| 2 | Wooden package | Cheaper price |
| 3 | Steel structure and plywood | stronger protection during transportatio |
\ n
Shipment

Shipment


1

Normally by container ship

2

APL/KLINE/EMC/WANHAI/EVERGREEN/COSCO/CSL

3

We will remind you before the ship arrival

4


Loading port: Qingdao
\ n notre usine
 FULANG MACHINE

LINYI FULANG TRADING CO., LTD .
        We are the supplier and manufacturer ,specialize in block/brick machinery many years .We have rich experience and high service quality including pre-sale,in-sale and after-sale service.
         Our main products are Automatic Burnfree brick making machine , aerated concrete block production line,use Germany technology,German Simens motor,PLC systerm.The aerated concrete wall panel production line, autoclaved lime sand brick production line, autoclave etc.A and second-class pressure vessel, aerated concrete blocks, sand-lime brick, panel products, Oxygenated diesel, dimethyl ether , plant asphalt nine series,more than 60 varieties.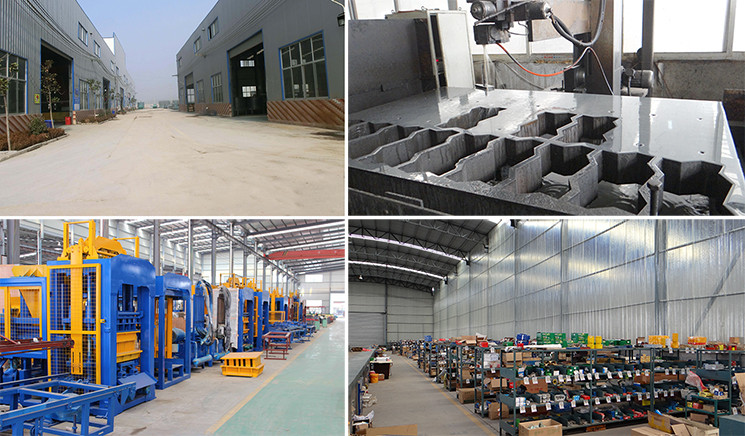 \ n FAQ
FAQ

1.Q: Can I trust your company and your block machine?
A: Yes. We are the biggest prefessional block machine vendor in Shandong Province of China and our customers         come from all over the world.We have rich experience in export inspect.

2.Q: What types block your machines can mnake?
A: Various block/brick including interlocking brick,hollow brick, solid block, interlocking paving block,curb stone.
3.Q: How long is the warranty of your machine? Do you supply spare parts?
A: Our warranty period is one year generally. The spare parts tools is necessary.Of course we supply them.
4.Q: How to make different size and shape brick by one machine?
A: Usually one machine can make different brick,just need to replace different mould then can make different brick.

5.Q: Do you provide after-sale service?
A: Yes. We have one professional after-sale service team could solve your problems promptly and thoroughly .
6.Q: Do you have a good price ?
A: Would like to offer one competitive price for you.Any inquiry welcome here and glad to offer updated price for you with patience.
7.Q: How long the working life of machine?

A: Normally 20-25 days after your deposit.
Concernant les clients
>>. Our customers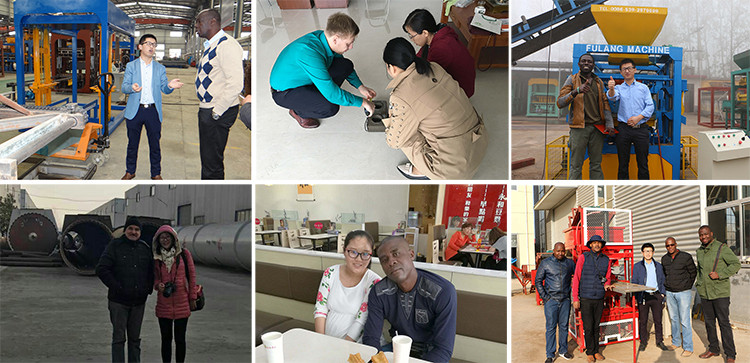 Contactez-nous Contactez-nous \ n \ n Si vous êtes intéressé par nos produits, n'hésitez pas à nous contacter. Vous pouvez me dire les questions suivantes, alors je peux vous envoyer un devis précis bientôt, y compris une remise supplémentaire! \ N \ n 1. De quelle machine avez-vous besoin? comme la machine de fabrication de briques, le mélangeur, l'usine de traitement par lots, ou la ligne entière, etc. \ n \ n 2. quel est votre plan de matière première à traiter? comme l'argile, le sable, le ciment, le béton, le laitier, etc. \ n \ n 3. La capacité dont vous avez besoin. Comme 1000 pièces par heure ou 2000 pièces par jour. \ N \ n 4. Vos coordonnées. Les deux e-mail et numéro de téléphone sont essentiels, nous pouvons vous contacter plus facilement. \ N \ n \ nEnvoyez vos détails d'enquête dans le ci-dessous et obtenez le prix! \ N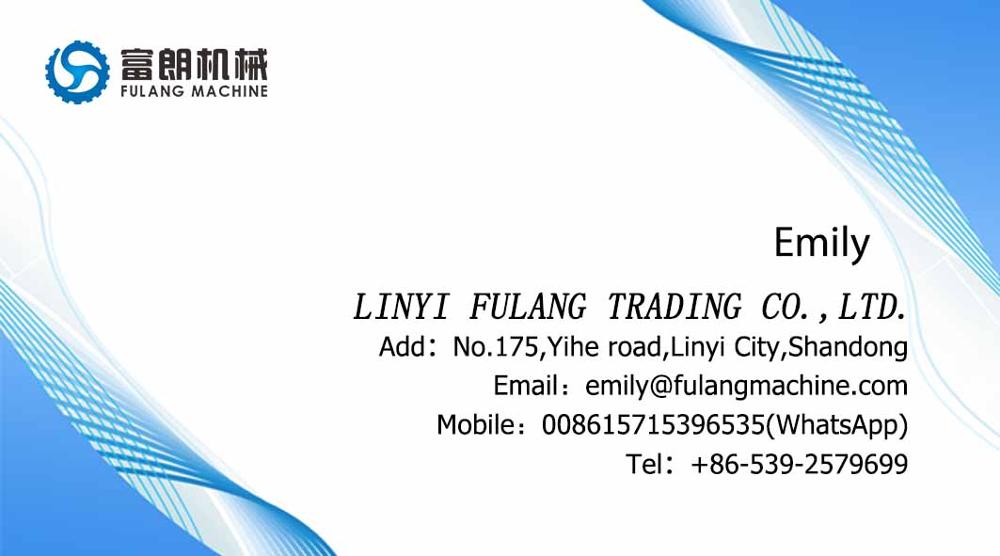 \ n
Groupes de Produits : Machine de moulage en bloc solide